暖雪 Warm Snow made about $5 million in sales on Steam in its first month of release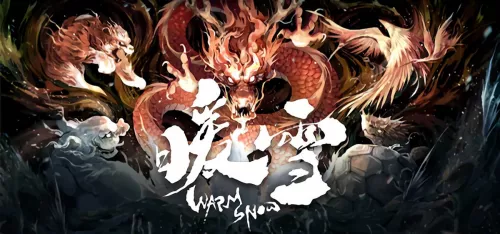 Sales of 暖雪 Warm Snow on Steam in the month since release, as estimated by GameSensor, were about $5 million. The distribution for the same period is about 600 thousand copies of the game.
The novelty has received positive reviews on Steam: the rating of 暖雪 Warm Snow is almost 5 stars out of 5. On Metacritic, the game has not yet been rated due to the lack of enough reviews to form a rating.
The developer of 暖雪 Warm Snow is BadMudStudio, for which the game is the first project. The company bilibili has taken on the duties of the publisher.
If we compare the novelty with the publisher's previous game Eastern Exorcist, the sales of 暖雪 Warm Snow in the first month of release are 50 times more than the amount of sales of Eastern Exorcist, during the same period.
An overwhelming number of 暖雪 Warm Snow players on Steam, namely 93%, speak Chinese. This statistic is interesting because it is usually the English audience that has Steam. In this case, English accounts for only 6% of the audience. And only 1% of players speak Japanese.
The game was released on January 18, 2022, and is available on PC.
You can find more analytical data on 暖雪 Warm Snow by following this link.
28.08.2022
(9352)
Sales & Owners based on user language