Two Point Campus Sales Skyrocket, Earning Almost $1 Million in the First Month on Steam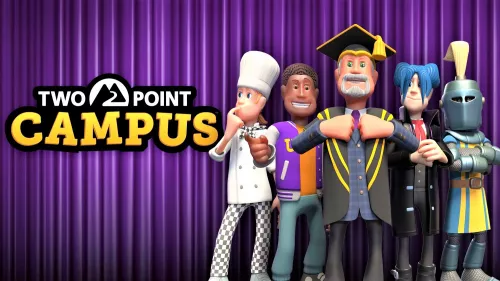 Two Point Campus, a new business simulation video game, was released on Steam on August 9, 2022, and it has already made a splash in the gaming world. Developed by Two Point Studios and published by SEGA, the game challenges players to build and manage their own university campus.
According to GameSensor's forecast, Two Point Campus sales amounted to almost $1 million during the first month of its release on Steam. Additionally, the number of Two Point Campus copies sold during the same time amounted to almost 30,000, making it a very successful launch for the game.
The game is available on PC and consoles, including Nintendo Switch, PlayStation 5, and PlayStation 4. It is also worth noting that almost 50% of players who purchased Two Point Campus on Steam speak English, while 22% are Chinese and 10% are German. The game also supports Italian, Polish, Spanish, and other languages.
In terms of reviews, the game has a rating of 4 stars out of 5 on Steam and received mixed reviews on Metacritic PC, with a score of 7.1 out of 10 from players and 83 out of 100 from critics. However, the game's sales and popularity speak for themselves, with revenue for the first month of release on Steam matching that of Two Point Hospital, the first project released by Two Point Studios on the platform.
For those interested in the business simulation genre, Two Point Campus is an excellent addition to their library. The game's challenging gameplay and vibrant graphics make it a fun and engaging experience for players. As for game developers and the media, Two Point Campus's impressive sales figures demonstrate the potential for success in the genre and offer insight into what players are looking for in games.
Overall, Two Point Campus is a game that has captured the attention of players around the world. With its impressive sales and positive reviews, it is no doubt a game that will continue to be talked about and enjoyed for a long time to come.
More analytical data on Two Point Campus revenue can be found here.
22.03.2023
(1371)
Sales & Owners based on user language