Thymesia Copies Sold Reach Almost 100,000 in the First Month on Steam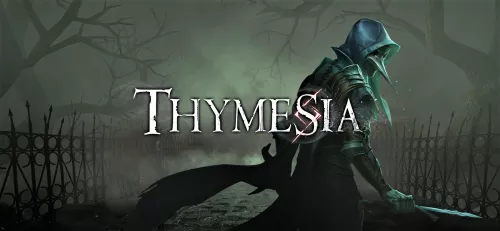 Thymesia, developed by OverBorder Studio and published by Team17, has taken the gaming world by storm since its release on Steam on August 18, 2022. The game has become one of the most popular action-adventure games in recent times, with sales and revenue figures skyrocketing in just one month.
According to GameSensor's forecast, Thymesia's sales during the first month of release on Steam amounted to almost $1 million, with almost 100,000 copies sold during the same time. This impressive achievement for the game has made it one of the most successful projects for OverBorder Studio and Team17.
The game is available on PC and consoles such as PlayStation 5, Xbox Series X/S, and Nintendo Switch, offering players an immersive experience across various platforms. The game's rating on Steam is 4 stars out of 5, indicating its popularity among gamers.
However, Thymesia's success has not been without its share of criticisms. On Metacritic, the PC version of the game received mixed reviews from players, scoring almost 7 points out of 10. Critics also gave it a score of 69 points out of 100, indicating the need for improvement in certain areas of the game.
For OverBorder Studio, Thymesia is their first project on the Steam platform, while for Team17, it is their 28th project. Despite being a new player in the market, OverBorder Studio has been able to deliver a remarkable gaming experience for players.
More than 50% of players who purchased Thymesia on Steam speak English, while almost 20% speak Chinese. The game also supports other languages such as German, Spanish, Korean, and more, making it accessible to players across the world.
In conclusion, Thymesia has been able to make an impressive debut in the gaming industry, with its sales, revenue, and copies sold figures exceeding expectations. Its availability on various platforms and support for multiple languages have contributed to its popularity among gamers worldwide. While there is room for improvement, Thymesia has proven to be a game worth playing for action-adventure game enthusiasts.
More analytical data on Thymesia revenue can be found here.
19.03.2023
(2528)
Sales & Owners based on user language