About 200 thousand copies sold and almost $8 million in sales - that was the financial result of The Quarry on Steam in the first month of release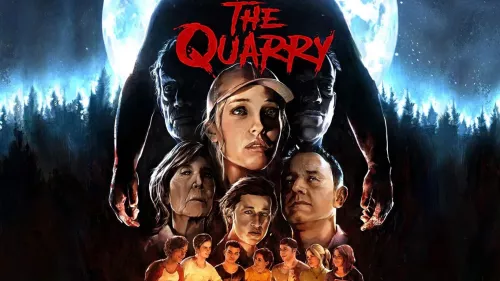 The Quarry was released on June 9, 2022, and within the first month of its release, about 200,000 copies were sold on Steam, according to GameSensor's estimation. The Quarry sales numbers in the same month totaled nearly $8 million.
These financial figures are accompanied by a positive rating of the game on Steam - 4 stars out of 5. The players gave a slightly lower score to The Quarry on the aggregator website Metacritic, namely 5.5 points out of 10. They mostly complained about a large number of "empty" dialogues and unnecessary scenes in the game. The novelty was valued by the critics with 80 points out of a possible 100.
The Quarry was developed by the Supermassive Games studio, for which the game is the fourth project on Steam. But for the publisher 2K Games, The Quarry is the first game.
If we look at the overall GameSensor statistics, The Quarry sales numbers make up half of the total sales of all the developer's games. Comparing the novelty with the studio's previous game The Dark Pictures Anthology: House of Ashes, we can say that the number of installations of The Quarry within a month since its release is 6 times more than that of The Dark Pictures Anthology: House of Ashes within the similar time interval.
Among The Quarry players on Steam, about 60% of the audience speaks English. The rest of the players communicate in German, Chinese, French, and other languages.
The Quarry is available on PC, Xbox One, Xbox Series X/S, Sony PlayStation 4, and PlayStation 5 consoles.
More statistics about The Quarry sales and copies sold can be found by following this link.
12.09.2022
(3553)
Sales & Owners based on user language