Teardown sold almost $2 million on Steam in its first month of release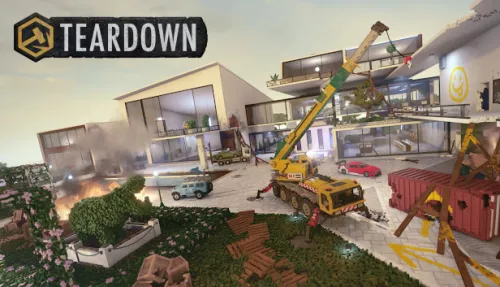 According to GameSensor estimation, the amount of sales of Teardown on Steam in the first month since its release is almost $2 million. During the same period on the platform, the novelty was purchased by about 100 thousand players.
Such a number of sold copies is accompanied by a high rating of the game on Steam, namely almost 5 stars out of 5. The Metacritic aggregator website also shows a positive score for Teardown, whereas the players gave it 8 out of 10 points and the critics gave it 80 out of a possible 100 points.
Teardown was developed by Tuxedo Labs studio, for which it is the first project. Tuxedo Labs has taken on the duties of the publisher as well.
Among Teardown's Steam gamers, the vast majority of the audience speaks English, which is more than 70%. German is spoken by about 5% of the users and almost 4% of the audience is Polish-speaking.
Teardown in full access was released on April 21, 2022, and is available on PC.
You can find more information about Teardown's sales and a number of installations at this link.
25.08.2022
(20683)
Sales & Owners based on user language