About $4 million in sales and almost 200 thousand copies sold - that was the result of PowerWash Simulator on Steam in the first month of release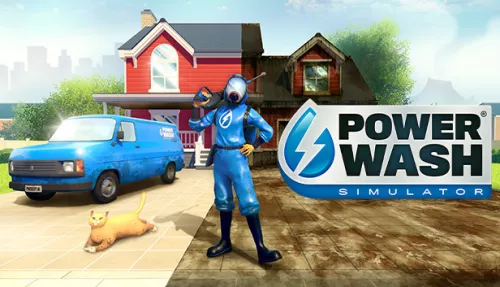 PowerWash Simulator by FutureLab was released in early access on Steam at the end of May 2021, and on July 14, 2022, the game was released in full access. According to GameSensor's estimation, sales of the game for the first month of release in full access amounted to about $4 million. During the same month, almost 200 thousand copies of PowerWash Simulator were sold on the platform.
The game has received positive reviews from Steam users: its rating on the platform is almost 5 stars out of 5. On the aggregator website Metacritic, players rated the PC version of PowerWash Simulator at almost 8 out of 10, and critics - at 76 points out of 100 possible.
For the developer FuturLab, the game is the fourth project on Steam. If you look at the general statistics on GameSensor, the revenue of PowerWash Simulator is almost 98% of the total sales of all games of the studio. The publisher of the novelty is Square Enix.
Among the players who have installed PowerWash Simulator on Steam, almost 80% are English-speaking. Chinese is spoken by 6% of users, and Korean - by almost 5%. The rest of the audience speaks German, French, and other languages.
The PowerWash Simulator game is available on PC and Xbox One and Xbox Series X/S consoles. All Xbox Game Pass subscribers can also try the new product.
More statistics on sales and the number of PowerWash Simulator installations can be found here.
25.10.2022
(3235)
Sales & Owners based on user language