The number of Metal: Hellsinger copies sold has reached almost 100 thousand for the first month of release on Steam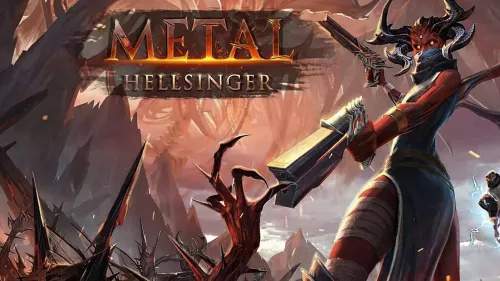 The developers of the new first-person rhythm shooter Metal: Hellsinger offer players to kill with music, namely heavy metal. Success in the game depends on the participants' ability to fight in unison with the rhythm of the music.
Original soundtracks of metal bands, a devilish arsenal, a fascinating story and a challenge mode - all this, according to the development studio The Outsiders, awaits players in the new Metal: Hellsinger.
The game was released on Steam on September 15, 2022. In addition to PC, the game is also available on Sony PlayStation 5 and PlayStation 4 consoles, as well as Xbox One and Xbox Series. Funcom took over the publishing duties.
During the first month of release on Steam, according to GameSensor's estimations, Metal: Hellsinger sales amounted to about $2 million. If you look at the number of Metal: Hellsinger copies sold, almost 100 thousand users bought the new game on the platform during the same period.
Metal: Hellsinger has received mostly positive reviews and a score of 8 out of 10 from players on the aggregator website Metacritic. The critics' score on the same site is 79 points out of 100. The game's rating on the Steam platform is also high and amounts to almost 5 stars out of 5.
For the developer The Outsiders, this is the first project on Steam, but for the publisher Funcom, it is the 14th game on the platform. If we compare the new title with the publisher's previous game on Steam, Dune: Spice Wars, the Metal: Hellsinger revenue for the first month from the release date is the same as that of Dune: Spice Wars for the same period of time. The games also have the same volume of copies sold which amounts to about 100 thousand.
Almost 70% of players who purchased Metal: Hellsinger on Steam speak English. Approximately 7% of users speak Russian and German. The platform also supports Chinese, Spanish, French, and other languages.
More statistics on Metal: Hellsinger sales can be found here.
08.02.2023
(3806)
Sales & Owners based on user language