Loop Hero sales on Steam amounted to about $3 million in the first month of release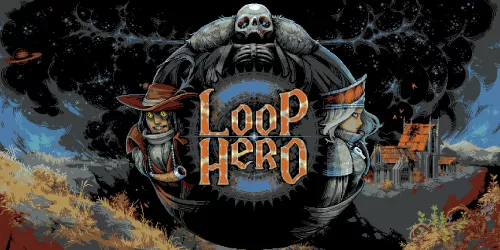 The new Loop Hero was released on Steam on March 4, 2021, and within a month of its release on the platform, according to GameSensor's estimation, almost 300 thousand copies of the game were sold. During the same period of time, Loop Hero sales amounted to about $3 million.
The rating of Loop Hero on Steam is high and amounts to almost 5 stars out of 5. The PC version of the novelty was also positively evaluated on the aggregator website Metacritic: players gave it 8 points out of 10, and critics - 82 points out of 100 possible.
Loop Hero was developed by Four Quarters studio. If you look at the general statistics of GameSensor, Loop Hero sales account for more than 90% of the total sales of all games of the studio.
Devolver Digital took over the publishing duties. Its most successful project on Steam is Inscryption. If we compare the novelty with this game, the sales volume of Loop Hero for the first month of release is almost half that of Inscryption for the same period.
Almost half of the players who have installed Loop Hero on Steam are English speakers. Chinese is spoken by 15% of users. Russian accounts for 12% of the audience. The rest of the players speak Spanish, German, Portuguese and other languages.
Loop Hero is available on PC and Nintendo Switch consoles.
To get more statistical information about Loop Hero sales and installations, please follow the link.
12.10.2022
(19970)
Sales & Owners based on user language