Isonzo sales, a new game based on the First World War, amounted to almost $2 million in the first month of release on Steam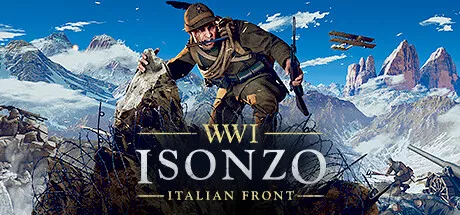 A new multiplayer computer game based on the First World War, Isonzo, from the WW1 series of games, was released on Steam on September 13, 2022. The game was developed by Isonzo M2H and BlackMill Games. However, in addition to creating the game, BlackMill Games also took on the responsibilities of the publisher.
The game takes place during the First World War on the Italian front. It is inspired by the two-year battle for the Alps and the Isonzo River Valley, in whose honour the game is named. In addition to battle skills, participants will have to learn how to navigate the mountains, which can become both an ally and an enemy. The developers promise historically perfect weapons, detailed wounds, authentic uniforms, equipment, and maps from the time of offensives and battles on the Italian front in the First World War.
During the first month of the game's release on Steam, according to GameSensor's estimations, Isonzo's sales amounted to about $2 million, and the number of Isonzo copies sold during the same period reached almost 100 thousand.
Steam users have been quite positive about the game: its rating on the platform is 4 stars out of 5. On Metacritic, Isonzo has received mixed reviews and almost 7 points out of 10 from players and 73 points out of 100 from critics. However, these results are not final, as only a small number of people have taken part in the evaluation.
The WW1 game series includes 3 projects: Verdun, Tannenberg, and Isonzo. If we compare the new title with the other two games in the series in terms of sales in the first month of release date on Steam, Isonzo revenue is the same as Verdun's and 4 times higher than Tannenberg's.
The new game is available on PC, as well as Xbox One, Xbox Series X/S, PlayStation 4, and PlayStation 5 consoles.
About 70% of players who purchased Isonzo on Steam speak English. German accounts for 8% of the audience and almost 5% for Italian. The game also supports Chinese, French, Turkish, and other languages.
More information and statistics on Isonzo sales can be found here.
09.02.2023
(3207)
Sales & Owners based on user language