Farming Simulator 22 got almost $40 million in sales in the first month of release on Steam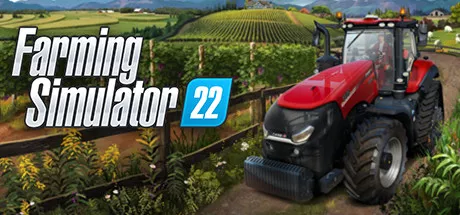 Sales of the new part of the famous Farming Simulator series, Farming Simulator 22, on Steam in the month since its release, were almost $40 million, according to GameSensor's estimation. During the same period, about 1 million copies of the game were sold on the platform.
The novelty's rating on Steam is 4 stars out of 5. The PC version of Farming Simulator 22 has received mixed reviews from players on the aggregator website Metacritic, namely, they gave it 5.5 points out of 10. They attributed this score to poor optimization and low realism of the game. Critics, on the other hand, gave the game a score of 78 out of 100.
The developer and publisher of this game is Giants Software, which has developed the entire series of Farming Simulator games. According to GameSensor statistics, almost half of the total sales of the studio's games come from Farming Simulator 22.
If you compare the novelty with the previous game in the series on Steam, Farming Simulator 19, the sales of Farming Simulator 22 in the first month of release are almost 17 times more than sales of Farming Simulator 19 for the same period.
Farming Simulator 22 on Steam has been purchased and downloaded by about 1 million players, of which 34% are English-speaking, 22% speak German and almost 11% speak Polish. The rest of the audience speaks French, Czech, and other languages.
The game was released on November 21, 2021, on PC and Xbox Series X/S, Xbox One, Sony PlayStation 4, and PlayStation 5 consoles. Farming Simulator 22 is also available to Xbox Game Pass subscribers.
For more statistics on Farming Simulator 22 sales and installs, follow this link.
30.08.2022
(10999)
Sales & Owners based on user language