Almost 100 thousand Evil West copies sold on Steam during the first month of release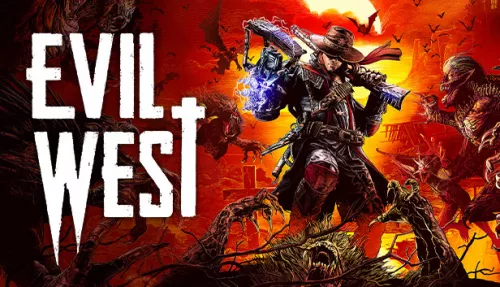 The developers of the new third-person video game Evil West offer players to save America from vampires. Participants of the game will have to become the last agents of a top-secret organization that hunts vampires in order to protect the Wild West and destroy bloodthirsty monsters.
The release date of Evil West on Steam is November 21, 2022. The game was developed by Flying Wild Hog, which has already released its 9th project on the Steam platform. Focus Entertainment took over the publishing duties.
According to GameSensor's estimations, Evil West sales in the first month of release on Steam amounted to about $4 million, and the number of copies sold was almost 100 thousand.
The new game received positive reviews and almost 8 out of 10 points from players on the aggregator website Metacritic. Critics on the same website rated the PC version of the game at 73 points out of 100. The rating of Evil West on Steam is also quite high and amounts to 4 stars out of 5.
Flying Wild Hog's previous project on Steam is Trek to Yomi. If we compare it with the new product, Evil West's revenue for the first month of release date is almost 13 times higher than Trek to Yomi's sales for the same period. The number of Evil West copies sold is 5 times higher than that of Trek to Yomi during the same period.
More than 50% of players who purchased Evil West on Steam are English-speaking. 15% of users speak Chinese. The game also supports German, Korean, Polish, and other languages.
In addition to PC, the game is also available on Sony PlayStation 4 and PlayStation 5 consoles, as well as Xbox One and Xbox Series X/S.
More analytical data on Evil West sales can be found here.
23.01.2023
(2456)
Sales & Owners based on user language