DREDGE Revenue and Sales: How Black Salt Games Hooked Gamers Worldwide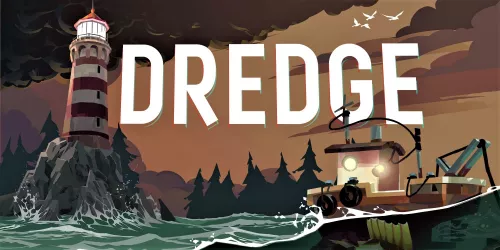 If you're a fan of fishing games or looking for a new adventure, DREDGE should be on your radar. Developed by Black Salt Games and published by Team17, DREDGE was released on Steam on March 30, 2023. A month before its release, over 180,000 players added the game to their wishlist, setting high expectations for its success.
According to GameSensor's forecast, during the first week of the game's release on Steam, DREDGE sales amounted to almost $2 million, and almost 80,000 copies were sold. It's an impressive debut for Black Salt Games, as DREDGE is their first project on the Steam platform.
One reason for its success is its almost perfect rating of 5 stars out of 5 on Steam. However, on Metacritic, the PC version of DREDGE received mixed reviews and 7.4 points out of 10 from players and 81 points out of 100 from critics.
DREDGE is available on PC and consoles such as Nintendo Switch, PlayStation 4, PlayStation 5, Xbox One, and Xbox Series X/S. The game supports multiple languages, including English, Chinese, German, French, and Spanish. Over 75% of players who purchased DREDGE on Steam speak English, while 7% speak Chinese.
DREDGE takes players on a thrilling fishing adventure with its immersive graphics and realistic gameplay. As a result of its success, DREDGE has generated significant revenue for Black Salt Games. Sales figures and revenue are expected to grow as more players discover the game's exciting features.
In conclusion, DREDGE is a game worth checking out for fishing enthusiasts and adventure game fans alike. With its impressive sales figures and critical acclaim, it's clear that DREDGE has hooked gamers worldwide.
You can find more statistics on the number of DREDGE copies sold by following this link.
09.04.2023
(9836)
Sales & Owners based on user language