DEATHLOOP sales on Steam amounted to almost $11 million in the first month of release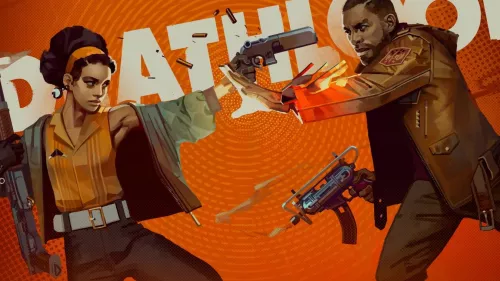 The new generation adventure shooter DEATHLOOP from Arkane Studios was released on Steam on September 13, 2022. The game tells the story of two of the best killers who live the same day every day, because they are caught in a mysterious time loop. However, with each turn of the loop, players have the opportunity to learn something new, gain abilities and weapons, and eventually get out.
DEATHLOOP is available on PC, PlayStation 5, and Xbox Series consoles, as well as for all Xbox Game Pass subscribers. The game is published by Bethesda Softworks.
According to GameSensor's estimation, DEATHLOOP sales for the year since its release on Steam reached almost $ 20 million, while about $11 million was made solely during the first month since the release of the game on the platform. If you look at DEATHLOOP sales numbers, then during the first month of the release date, the novelty was purchased on Steam by about 200 thousand players.
DEATHLOOP has received mostly positive reviews from players: the game's rating on Steam is 4 stars out of 5. On the aggregator website Metacritic, critics rated the game at 87 points out of 100 possible, and players gave it 5.5 points out of 10. According to them, the game has a rather poor optimization and performance, and some believe that DEATHLOOP is a "big step back" compared to the developer's previous games Prey and Dishonored 2.
Well, if we compare the novelty with the aforementioned projects from Arkane Studios, DEATHLOOP's revenue for the first month of release is 20% more than Prey, but 35% less than Dishonored 2 for the same period. The number of DEATHLOOP copies sold during the same time is the same as Prey, but half that of Dishonored 2 in the first month of release.
It is worth noting that almost 70% of players who purchased DEATHLOOP on Steam are English-speaking. 11% of users speak Chinese. The game also supports German, French, Spanish, and other languages.
More analytical information about DEATHLOOP sales can be found here.
08.01.2023
(10395)
Sales & Owners based on user language