Almost $2 million in Construction Simulator sales in the first month of release on Steam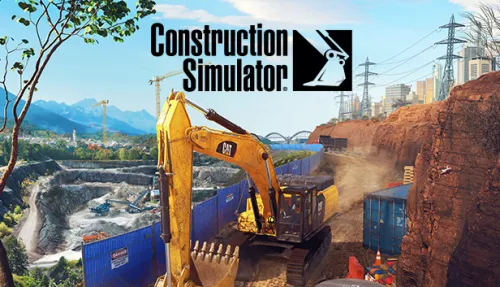 The new Construction Simulator from weltenbauer. Software Entwicklung GmbH studio was released on the Steam platform on September 20, 2022. The new product was published by astragon Entertainment.
The game's developers offer players to become the owners of construction companies on two maps inspired by the landscapes of the United States and Germany, containing more than 90 exciting tasks. They also assure that Construction Simulator is as large and successful as ever, and the size of the fleet that players will have to work with will knock them off their feet.
According to GameSensor's estimations, Construction Simulator sales for the first month from the release date on Steam amounted to about $2 million, and the number of Construction Simulator copies sold during the same period was almost 100 thousand.
Steam users evaluated the novelty mostly positively, and its rating on the platform is 4 stars out of 5. Construction Simulator has not yet received reviews and ratings from players on Metacritic, but the game received 63 points out of 100 from critics.
weltenbauer. Software Entwicklung GmbH studio is also the developer of two other Construction Simulator titles on Steam, namely Construction Simulator 2015 and Construction Simulator 2 US - Pocket Edition. If we compare these projects with the new product, the Construction Simulator revenue for the first month of release on Steam is the same as that of Construction Simulator 2015 in 8 years since its release, and 10 times higher than that of Construction Simulator 2 US - Pocket Edition in 4 years of sales.
It is worth noting that approximately 30% of players who purchased Construction Simulator on Steam speak English and German. This is uncommon, as the majority of users are usually English-speaking. The platform also supports French, Chinese, Polish, and other languages.
In addition to PC, the game is also available on Sony PlayStation 5 and PlayStation 4, as well as Xbox One and Xbox Series.
More analytical data on Construction Simulator sales can be found here.
07.02.2023
Sales & Owners based on user language