Chained Echoes Sales Reach Nearly $1 Million in First Month on Steam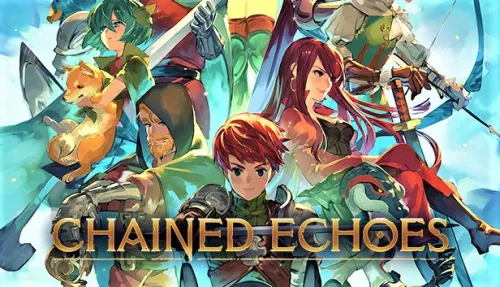 Chained Echoes, developed by Matthias Linda studio and published by Deck13 studio, has taken the gaming community by storm. This is the first project on the Steam platform by the developer, and it has certainly been successful. The game was released on Steam on December 8, 2022, and within the first month, it achieved impressive sales.
According to GameSensor's forecast, during the first month of the game's release on Steam, Chained Echoes sales amounted to almost $1 million, and the number of Chained Echoes copies sold during the same time was about 60,000. These figures are impressive for a new game, and they demonstrate the popularity and success of Chained Echoes. A month before the game's release on Steam, almost 50,000 players added the game to their wishlist, indicating the excitement surrounding its launch.
One of the reasons for the game's success is its availability on various platforms. Chained Echoes is available on PC and consoles, including Nintendo Switch, PlayStation 4, PlayStation 5, Xbox One, and Xbox Series X/S. This has allowed players from all over the world to access the game and enjoy its features.
Furthermore, Chained Echoes has received high ratings from both players and critics. On Steam, the game has a rating of 4.5 stars out of 5, and on Metacritic, the PC version of Chained Echoes received mostly positive reviews and 8.7 points out of 10 from players and 91 points out of 100 from critics. These positive reviews have contributed to the game's success and are a testament to its quality.
The success of Chained Echoes has also had an impact on its revenue. The game has generated impressive revenue from its sales, and it is expected to continue to do so in the future. Chained Echoes revenue has been boosted by the game's popularity, and it is likely that it will continue to attract new players and generate revenue in the future.
Finally, it is worth noting that almost 75% of players who purchased Chained Echoes on Steam speak English, but the game also supports Korean, German, French, and other languages on Steam. This has made the game accessible to players from all over the world, and it has contributed to its success and popularity.
In conclusion, Chained Echoes has been a successful project for Matthias Linda studio and Deck13 studio. The game's availability on various platforms, positive reviews, and impressive sales and revenue figures demonstrate its popularity and success. With its accessibility to players from all over the world, Chained Echoes is set to continue its success in the gaming community.
You can find more statistics on Chained Echoes revenue by following this link.
08.03.2023
(1394)
Sales & Owners based on user language