Atomic Heart's Revenue Skyrockets with Almost 200,000 Copies Sold in First Week on Steam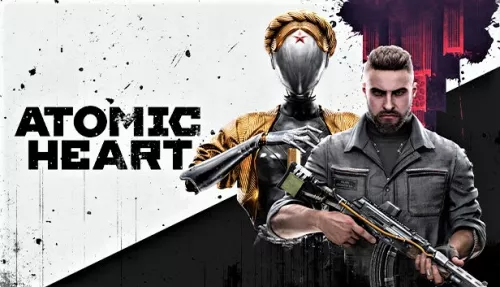 Atomic Heart is a new game developed by Mundfish studio and published by 4Divinity and Focus Entertainment. Since its release on Steam on February 20, 2023, it has generated a lot of buzz in the gaming world. According to GameSensor's forecast, during the first week of the game's release on Steam, Atomic Heart sales amounted to almost $9 million, and the number of copies sold during the same time amounted to almost 200 thousand. This is an impressive achievement for a game that's just been released.
One of the most interesting aspects of Atomic Heart is that more than 1 million players added the game to their wishlist a month before its release on the Steam platform. This shows that the game generated a lot of interest even before its official release. Additionally, the game has a rating of 4 stars out of 5 on Steam, which is quite impressive for a new release.
On Metacritic, the PC version of the game received mostly positive reviews and 7.7 points out of 10 from players and 75 points out of 100 from critics. This is a good indication that the game is worth playing and that it's getting positive feedback from both players and critics.
Atomic Heart is available on PC as well as on such consoles as PlayStation 4, PlayStation 5, Xbox One, and Xbox Series X/S. This means that players can enjoy the game on multiple platforms, which is always a plus.
It's worth noting that this is the second project for Mundfish studio on Steam, and the first was Soviet Lunapark VR. Atomic Heart's revenue for the first week of release on Steam is almost 300 times higher than the sales of Soviet Lunapark VR for 4 years of sales on the platform. Similarly, the number of Atomic Heart copies sold in the week since its release on Steam is 200 times higher than that of Soviet Lunapark VR in 4 years of sales on the platform. This shows that Atomic Heart is a game that's already surpassing its predecessor in terms of sales and popularity.
Almost 50% of players who purchased Atomic Heart on Steam speak English, and almost 30% speak Chinese, but the game on Steam also supports German, Russian, Spanish, and other languages. This means that players from different countries and cultures can enjoy the game in their own language.
In conclusion, Atomic Heart is a new release that's generating a lot of buzz in the gaming world. Its impressive sales and popularity show that it's a game worth checking out. Whether you're a media outlet, a game developer, or a player, Atomic Heart is a game that should be on your radar.
More analytical data and statistical information on Atomic Heart sales can be found here.
06.03.2023
(13302)
Sales & Owners based on user language