WWE 2K22 showed a result of almost $3 million in sales and about 50 thousand copies sold in the first month of release on Steam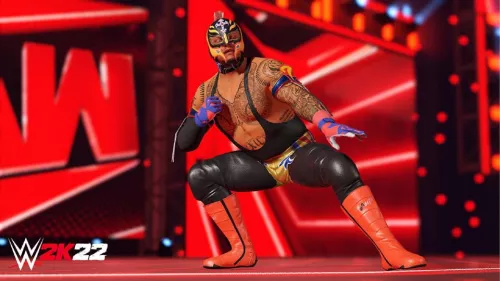 The new game of the WWE 2K series - WWE 2K22 - was released on Steam on March 10, 2022, and, according to GameSensor's estimation, within a month from the release of the game, platform users purchased about 50 thousand copies of it. During the same time, WWE 2K22 sales on Steam amounted to almost $3 million.
Players on the aggregator website Metacritic gave the PC version of the novelty 5.7 points out of 10, complaining that the game is worse than its two previous parts. Critics on the same website rated the game at 72 points out of 100 possible. WWE 2K22 rating on Steam is almost 4 stars out of 5.
WWE 2K22 was developed by Visual Concepts and published by 2K.
WWE 2K series on Steam has 7 games. Comparing the sales of all these games for the first month of release, we can say that WWE 2K22 showed the most successful start in sales.
If we compare the novelty with the previous game of the series from the developer Visual Concepts, then the WWE 2K22 sales for the first month of release is almost three times more than that of WWE 2K20 for the same period of time. As for the number of copies sold within a month of release, WWE 2K22 is almost 2.5 times higher than its predecessor by this criterion.
Among the players who purchased WWE 2K22 on Steam, the vast majority of the audience speaks English, namely 67%. Almost 8% of users speak German and Spanish. The rest of the players speak French, Chinese, Korean and other languages.
WWE 2K22 is available on PC, Sony PlayStation 4 and PlayStation 5 consoles, Xbox One and Xbox Series X/S.
For more up-to-date analytical data on WWE 2K22 sales and installations, please follow this link.
13.10.2022
(3020)
Sales & Owners based on user language