We Were Here Forever sold nearly $1 million on Steam in its first month of release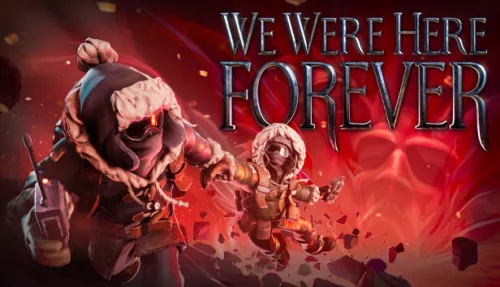 In the first month since its release, We Were Here Forever sold nearly $1 million on Steam, according to GameSensor's estimation. As for the number of installations, about 100 thousand copies of the game were sold on the platform during that time.
We Were Here Forever has received positive feedback from Steam players: they gave it nearly 5 stars out of 5. On the Metacritic aggregator, website the game's rating is a little bit lower: the players appreciated the novelty, giving it 7 points out of 10, and critics gave it 77 points out of a possible 100. But these results are not final yet, because the game has been rated by a small number of people.
The developer and publisher of We Were Here Forever is Total Mayhem Games, the studio that has worked on the whole series of We Were Here games (three paid versions and one for free). If we compare this novelty with the previous game in the We Were Here Together series, the sales volume of We Were Here Forever for the first month of release is almost 3 times bigger than that of We Were Here Together during the same period.
Among players who purchased We Were Here Forever on Steam, nearly half of the audience speaks English. Chinese is spoken by 13% of players. German and French make up 7% of the audience. In addition to these languages, the game also supports Polish, Spanish, Italian, and other languages.
We Were Here Forever was released on May 10, 2022, and is available on PC and two generations of Xbox and PlayStation consoles.
You can get more analytical information about We Were Here Together by clicking here.
25.08.2022
(3402)
Sales & Owners based on user language