About $40 million in sales and almost 1 million copies sold - the financial result showed by Total War: WARHAMMER III in the first month of its release on Steam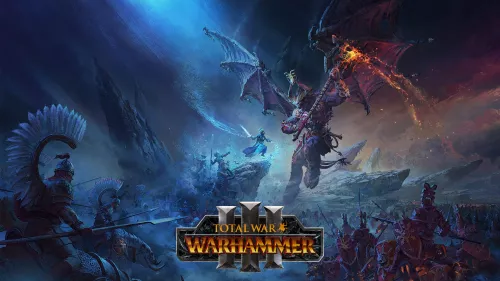 According to GameSensor's estimations, in the month since the release of Total War: WARHAMMER III, almost 1 million copies of the game were sold on Steam. During the same time, its sales on the platform amounted to about $40 million.
The new game was rated as mediocre, both on Steam (3 stars out of 5), and the aggregator website Metacritic (5.3 points out of 10). Such scores they attributed to poor optimization and many bugs in the game. The critics on this site gave the game 86 points out of a possible 100.
The development of Total War WARHAMMER 3 was made by Feral Interactive and CREATIVE ASSEMBLY. In addition to development, Feral Interactive, together with SEGA, was engaged in publishing the game.
If we compare Total War: WARHAMMER III to Total War: WARHAMMER II, the amount of its sales for the first month of release is almost 5 times more than the sales of Total War: WARHAMMER II for the same period.
Among the players who have purchased Total War: WARHAMMER III on Steam, the English-speaking audience is predominant, accounting for about 56%. Chinese is spoken by nearly 20% of players. The game also supports German, Spanish, Korean, and other languages.
Total War: WARHAMMER III was released on February 16, 2022, and is only available on PC.
For more analytical information about Total War WARHAMMER 3 copies sold and sales, follow this link.
25.08.2022
(29105)
Sales & Owners based on user language