The Mortuary Assistant: A Horror Adventure Game with Outstanding Sales and Copies Sold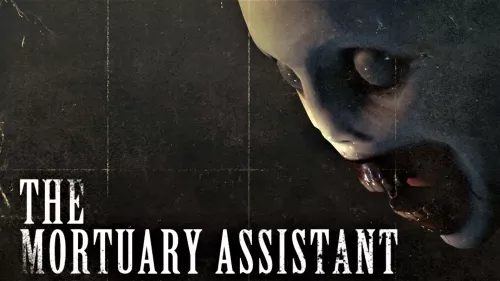 If you're a fan of horror and adventure video games, you may have heard of The Mortuary Assistant. Developed by DarkStone Digital and published by DreadXP, this simulation game was released on Steam on August 2, 2022, and has been making waves in the gaming world ever since.
According to GameSensor's forecast, during the first month of its release on Steam, The Mortuary Assistant's sales amounted to almost $1 million, and the number of The Mortuary Assistant copies sold during the same time was more than 50,000. It's no wonder that this game has quickly gained a reputation as a must-play title for anyone who loves horror and adventure.
The game's premise is simple but effective. You play as a mortuary assistant tasked with preparing the bodies of the deceased for burial. However, things quickly take a dark turn as you start to uncover some unsettling secrets about the mortuary and the people who work there.
One of the things that sets The Mortuary Assistant apart from other horror games is its attention to detail. The graphics are stunning, and the sound design is impeccable. Every creak and groan of the mortuary adds to the overall atmosphere of dread and unease.
The game's rating on Steam is 4.5 stars out of 5, which is a testament to how well it's been received by players. In contrast, the PC version of The Mortuary Assistant, a popular game from a different developer, received mostly negative reviews and 3 points out of 10 from players and 74 points out of 100 from critics on Metacritic.
For DarkStone Digital, The Mortuary Assistant is the 6th project on the Steam platform. According to GameSensor, The Mortuary Assistant's revenue is more than 90% of the total sales of all the publisher's games on Steam. This is a clear indication of just how successful the game has been.
The Mortuary Assistant is available on both PC and Nintendo Switch consoles. Almost 80% of players who purchased the game on Steam speak English, but the game also supports French and Portuguese.
In conclusion, if you're a fan of horror and adventure video games, you owe it to yourself to check out The Mortuary Assistant. With its stunning graphics, impeccable sound design, and attention to detail, it's no wonder that this game has been such a hit. Whether you're a media outlet, a game developer, or a player, The Mortuary Assistant is a game that you don't want to miss.
More analytical data on The Mortuary Assistant sales figures can be found here.
22.03.2023
(1930)
Sales & Owners based on user language