Almost $3 million in revenue for Soul Hackers 2 during the first month of release on Steam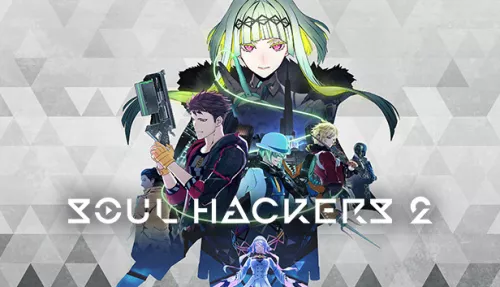 The developers of the new role-playing game Soul Hackers 2 offer to prevent the end of the world in the role of an AI creature. Ringo and Figue, agents of the Aion artificial intelligence, will help in this. Players will have to explore the dungeons of a futuristic and even supernatural city, as well as fight enemies in turn-based battles.
The sci-fi detective neo-noir Soul Hackers 2 from ATLUS was released on Steam on August 25, 2022. SEGA took over the publishing duties.
According to GameSensor's estimations, during the first month of the release date on Steam, Soul Hackers 2 sales amounted to almost $3 million. If we look at the number of Soul Hackers 2 copies sold, then during the same period, about 50 thousand users purchased the game on the platform.
The novelty received mixed reviews and 5.4 points out of 10 from players on Metacritic. According to some of them, the game contains repetitive missions, a simple storyline, and poor interaction between characters. Critics on the same site gave the game 70 points out of 100, and its rating on the Steam platform is 3.5 stars out of 5.
For the developer ATLUS, Soul Hackers 2 is the 6th project on the Steam platform. If we compare the new product with the studio's previous project on Steam, Soul Hackers 2 revenue in the first month of release is almost three times higher than Persona 4 Arena Ultimax sales in the same period. And the volume of Soul Hackers 2 copies sold is 2 times higher than that of the developer's previous game on the platform.
Almost half of Soul Hackers 2's audience on Steam is English-speaking. 20% of players speak Chinese and about 10% speak Japanese. The platform also supports Korean, Spanish, French, and other languages.
Soul Hackers 2 is available on PC and Sony PlayStation 5 and PlayStation 4 consoles, as well as Xbox One and Xbox Series.
More statistics on Soul Hackers 2 sales can be found here.
20.02.2023
Sales & Owners based on user language