Sons Of The Forest Early Access Revenue Booms: 1.6 Million Copies Sold in First Week on Steam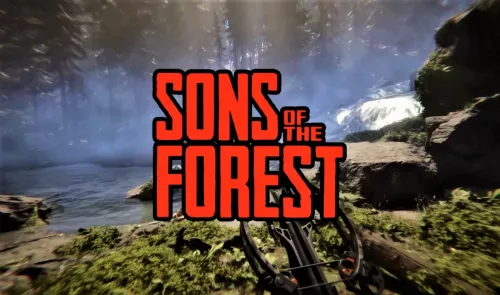 Sons Of The Forest, the ideological sequel to The Forest developed by Endnight Games Ltd, has taken the gaming world by storm. The game was published by Newnight and was released in early access on Steam on February 23, 2023. The game has already created a buzz in the gaming community, with many fans eager to get their hands on this highly anticipated title.
According to GameSensor's forecast, Sons Of The Forest sales amounted to nearly $39 million during its first week of release in early access on Steam. Additionally, Sons Of The Forest sold almost 1.6 million copies during the same time, indicating that the game's popularity is only growing. It is noteworthy that a month before its release on the Steam platform, over 1.5 million players added the game to their wishlist, making it one of the most highly anticipated games of the year.
Sons Of The Forest has already received a rating of 4 out of 5 stars on Steam, indicating that players are enjoying the game thus far. Although there are no reviews on Metacritic yet, as the game was released in early access on Steam. It is clear that the game has generated a lot of interest from both media and players alike.
It is worth noting that the game is currently available only on PC, as it was released in early access on Steam. Around 55% of players who purchased Sons Of The Forest on Steam speak English, and almost 10% speak German. The game also supports other languages such as Chinese, Polish, Spanish, and more on Steam, making it accessible to a wide range of audiences.
Sons Of The Forest has created quite a stir in the gaming industry. With such impressive sales figures and a rapidly growing fanbase, it's clear that this game is poised for great success.
More statistics on the number of Sons Of The Forest copies sold can be found here.
06.03.2023
(65232)
Sales & Owners based on user language