About $5 million and 100 thousand copies sold - the financial result showed by Sniper Elite 5 in the first month of its release on Steam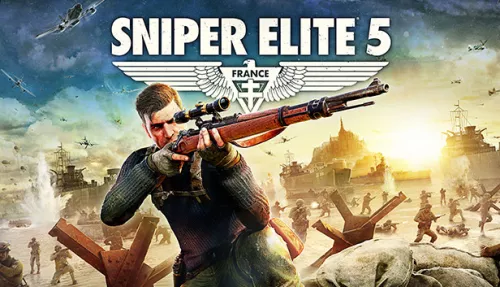 According to GameSensor's estimations, Sniper Elite 5 sales on Steam in the month since its release amounted to about $5 million. During the same period, about 100 thousand copies of the game were sold on the platform.
The developer of the Sniper Elite 5 game is Rebellion. Besides this game, the Sniper Elite series has four previous parts, and their rating on Steam is about 5 stars each. Rebellion studio also acted as the publisher of the whole series.
Sniper Elite 5's rating on Steam is almost 4 stars out of 5. However, on the aggregator Metacritic, the players have rated the game a little lower and gave it about 6 points from 10, explaining this by poor artificial intelligence in the game and the lack of something new compared to the previous parts. The critics, on the other hand, rated the novelty at 80 points out of a possible 100.
If we compare Sniper Elite 5 with its previous fourth part, in the first month since its release, Sniper Elite 5's sales were 4 times more than Sniper Elite 4 during the same period. However, Sniper Elite 4 is rated higher than the fifth version on Steam (almost 5 stars vs. 4) and Metacritic (7.3 vs. 6.2).
Sniper Elite 5 was released on May 25, 2022, on PC and two generations of Sony PlayStation and Xbox consoles.
For more analysis on Sniper Elite 5 copies sold and sales, follow this link.
21.08.2022
Sales & Owners based on user language