Nearly $1 million in sales for Rogue Legacy 2 on Steam in its first month of release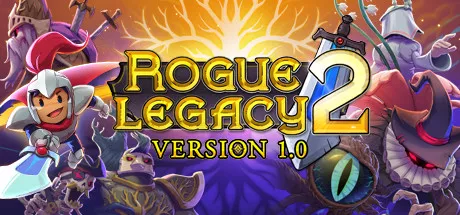 Rogue Legacy 2 was released in full access on April 28, 2022, and within the first month of its release, about 100,000 copies were sold on Steam, according to GameSensor's estimations. During the same period, the Rogue Legacy 2 sales totalled nearly $1 million.
Steam users praised the game, giving it more than 4 out of 5 stars. The players of Metacritic gave similar scores, rating Rogue Legacy 2 almost 8 points out of 10. The critics gave the game 88 points out of a possible 100.
The game's developer and publisher are Cellar Door Games, for which Rogue Legacy 2 is the third project. If the game is compared to its first version titled Rogue Legacy, the Rogue Legacy 2 sales has collected in the month since its release is nearly 2 times more than that of Rogue Legacy in the same period.
Among the players who purchased Rogue Legacy 2 on Steam, the vast majority of the audience is English-speaking - nearly 70%. Chinese is spoken by about 8% of players. French and Spanish each account for 5% of the audience.
Rogue Legacy 2 is available on PC and Xbox One and Xbox Series consoles.
For more analytics on Rogue Legacy 2 sales and installs, follow this link.
23.08.2022
(3672)
Sales & Owners based on user language