Almost $1 million in sales of PGA TOUR 2K23 in the first month of release on Steam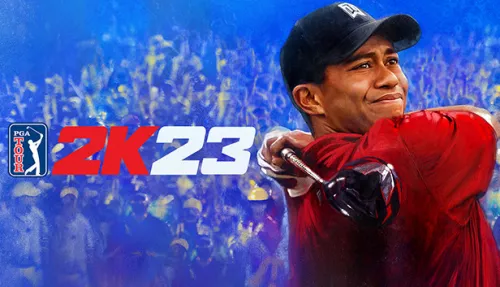 The sports game PGA TOUR 2K23 from developer HB Studios was released on the Steam platform on October 13, 2022. PGA TOUR 2K23 is the first game in the PGA TOUR series to feature the Top of the Rock golf course as bonus content.
PGA TOUR 2K23 is available on both PC and PlayStation 4, PlayStation 5, Xbox One, and Xbox Series X/S consoles. The publisher of the game was taken over by 2K.
According to the forecast of GameSensor, the PGA TOUR 2K23 sales for the first month of the release date on Steam amounted to almost $1 million, and the number of PGA TOUR 2K23 copies sold during the same time - was about 20 thousand.
The game received positive reviews from critics with 78 points out of 100 possible on the aggregator site Metacritic. There is no rating from players on the same site yet, due to the small number of reviews. PGA TOUR 2K23 rating on the Steam platform is 3 stars out of 5.
If we compare the new game with the previous game of the PGA TOUR 2K series in Seam - PGA TOUR 2K21, then the PGA TOUR 2K23 revenue for the first month of release on the platform is almost half the sale of PGA TOUR 2K21 for the same period. However, the number of PGA TOUR 2K23 copies sold is the same as the previous game during the same period.
It is worth noting that about 90% of players who purchased PGA TOUR 2K23 on Steam speak English. But the game also supports German, French, Korean, and other languages.
More analytical information about PGA TOUR 2K23 sales can be found by clicking here.
02.01.2023
(468)
Sales & Owners based on user language