Almost $5 million in sales of Persona® 5 Strikers on Steam in the first month of release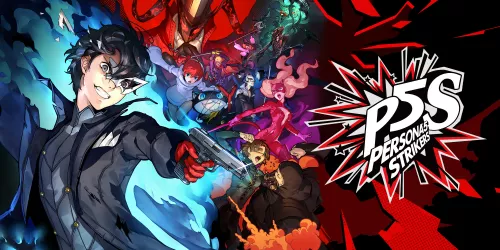 The new Persona game - Persona® 5 Strikers was released on February 21, 2021, and during the first month of release, according to GameSensor's estimation, about 100 thousand copies were sold on the Steam platform. Sales of the game for this period of time amounted to almost $5 million.
The rating of Persona® 5 Striker on Steam is high and is almost 5 stars out of 5. However, on the aggregator website Metacritic, players rated the PC version of the novelty a little lower, giving it 6.5 points out of 10. They explained this rating with very simple and easy gameplay, which makes the game uninteresting. Critics on this website gave Persona® 5 Strikers 76 points out of 100 possible.
The game was developed by ATLUS studio and published by SEGA.
If we compare the new game with the previous game of the series on Steam - Persona 4 Golden, we can conclude that the sales of Persona® 5 Strikers for the first month of release are almost 38% less than the sales of Persona 4 Golden for the same period.
The audience of Persona® 5 Strikers on Steam is 65% composed of English-speaking players. Chinese is spoken by 17% of users, and Spanish - by almost 5%. The rest of the audience speaks Korean, French, German and other languages.
Persona® 5 Strikers is available on PC and Nintendo Switch and Sony PlayStation 4 consoles.
More up-to-date statistics about Persona® 5 Strikers can be found here.
06.10.2022
Sales & Owners based on user language