Persona 5 Royal sales exceeded the revenue of the previous Persona 5 Strikers 5 times in the first month of release on Steam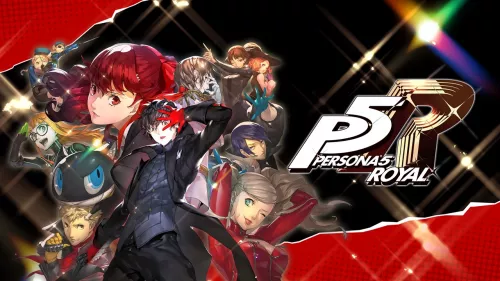 The new game of the Persona series that was so expected on PC, Persona 5 Royal, was released on Steam on October 20, 2022. For a long time, namely since 2020, this video game was available only on Sony PlayStation 4 consoles, but two years later, players still waited for Persona 5 Royal on PC, as well as on Xbox Series X|S, Xbox One, and PlayStation 5. It is worth noting that the novelty is also available for all Xbox Game Pass subscribers.
According to GameSensor's estimations, during the first month of the game's release on Steam, the revenue of Persona 5 Royal amounted to about $20 million, and the sale of copies during this time reached almost 500 thousand.
Persona 5 Royal quickly gained popularity and received a large number of positive reviews. On the aggregator website Metacritic, players rated the novelty with 8.6 points out of 10, and critics — with 95 points out of 100 possible. Steam users also appreciated the game: its rating is almost 5 stars out of 5.
Persona 5 Royal was developed by the Japanese company ATLUS, and SEGA took over the publishing duties.
Comparing the novelty with its previous part on Steam Persona® 5 Strikers, we can say that the revenue of Persona 5 Royal for the first month of a release date is almost 5 times more than Persona® 5 Strikers for the same period. The number of Persona 5 Royal copies sold is as many times more than Persona® 5 Strikers in the first month of release.
Almost 60% of players who purchased Persona 5 Royal on Steam are English-speaking. About 30% of users speak Chinese. The rest of the audience speaks Korean, Spanish and other languages.
More statistics on Persona 5 Royal sales can be found here.
26.12.2022
Sales & Owners based on user language