ONE PIECE ODYSSEY Copies Sold Surpasses Expectations with Almost 50,000 Sold in the First Month on Steam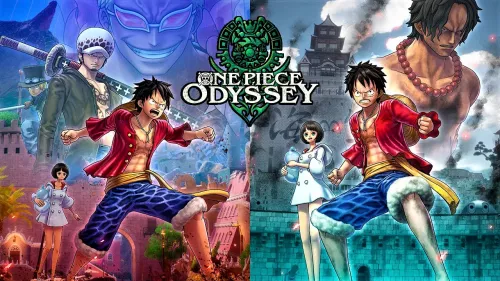 Adventure video game fans have been eagerly anticipating the release of ONE PIECE ODYSSEY, and it's finally here! Developed by ILCA, Inc. and published by Bandai Namco Entertainment Inc., ONE PIECE ODYSSEY was released on Steam on January 12, 2023. In fact, one month before the game was released on Steam, more than 110,000 players had already added it to their wishlist.
According to GameSensor's forecast, during the first month of the game's release on Steam, ONE PIECE ODYSSEY sales amounted to almost $2 million, with approximately 50,000 copies sold during the same time. These numbers are impressive for a game that was only recently released.
Although the game has mixed reviews on Metacritic, with 5.7 points out of 10 from players and 77 points out of 100 from critics, on Steam it has a 4-star rating out of 5. ILCA, Inc., ONE PIECE ODYSSEY is the company's first project on Steam, which is an exciting milestone for the developers.
ONE PIECE ODYSSEY is available on PC and consoles such as PlayStation 4, PlayStation 5, and Xbox Series X/S. More than 55% of players who purchased the game on Steam speak English, with 10% speaking Chinese. The game also supports German, French, Spanish, and other languages on Steam, making it accessible to a global audience.
If you're looking to get in on the action, now is the perfect time to try ONE PIECE ODYSSEY. With its stunning graphics, immersive storyline, and engaging gameplay, it's sure to be a hit among adventure game fans. Don't miss out on this exciting new release, and join the thousands of players who have already embarked on their own ONE PIECE ODYSSEY adventure.
More analytical data on ONE PIECE ODYSSEY revenue can be found here.
14.03.2023
(1545)
Sales & Owners based on user language