Record-Breaking Neon White Revenue: Almost 150,000 Copies Sold in One Month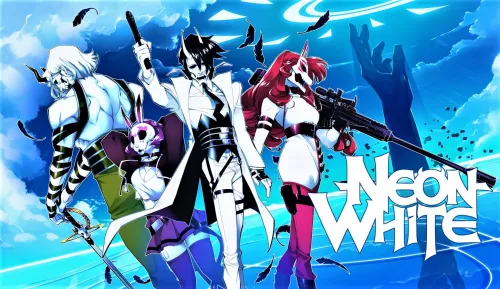 Neon White, the latest game from Angel Matrix and published by Annapurna Interactive, is a unique puzzle platformer that combines first-person shooter elements with an engaging storyline. Released on Steam on June 16, 2022, the game has quickly gained popularity among players, and according to GameSensor's forecast, during its first month on Steam, Neon White's sales amounted to almost $3 million, with almost 150,000 copies sold.
The game's success is not surprising, given its high rating on Steam, with 5 stars out of 5, and mostly positive reviews on Metacritic, with 8.4 out of 10 from players and 89 out of 100 from critics. Neon White's stunning visuals, challenging gameplay, and engrossing storyline have won over players and critics alike, making it a must-play for fans of the puzzle-platformer genre.
For Angel Matrix, Neon White is the first project on the Steam platform, while for Annapurna Interactive, it is the 21st project on the Steam platform. The game is also available on various consoles such as PlayStation 4, PlayStation 5, and Nintendo Switch, making it accessible to a wider audience.
It is worth noting that almost 90% of players who purchased Neon White on Steam speak English, but the game also supports French, German, Spanish, and other languages, making it accessible to players around the world. This feature also demonstrates the game's commitment to inclusivity and accessibility.
In conclusion, Neon White is a unique and engaging game that has garnered impressive sales numbers and critical acclaim. Its success is a testament to the talent of the development team at Angel Matrix and the marketing prowess of Annapurna Interactive. Whether you are a media representative, game developer, or player, Neon White is a game worth checking out.
More statistics on the number of Neon White copies sold can be found here.
20.03.2023
(3185)
Sales & Owners based on user language