Marvel's Midnight Suns: A Thrilling Game that Generated Almost $9 Million in Revenue in Just One Month on Steam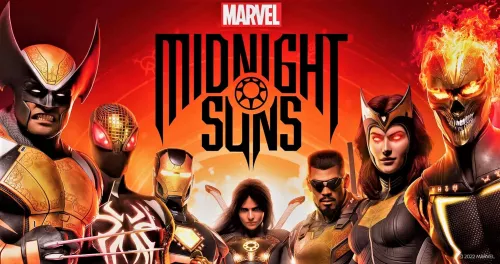 Marvel's Midnight Suns is an exciting game developed by Firaxis Games and published by 2K, which was released on Steam on December 1, 2022. According to GameSensor's estimations, during the first month of the game's release on Steam, its revenue amounted to almost $9 million, with the number of copies sold during the same time amounting to almost 200,000 units. These numbers are impressive, and they indicate that the game has been a major success since its release.
The game is set in the Marvel Universe and features a storyline that revolves around the Midnight Suns, a team of superheroes who are fighting to save the world from Lilith, the Mother of Demons. The game is a turn-based tactical RPG that allows players to control a team of superheroes, including Wolverine, Captain America, Iron Man, and many others. Players can customize their team, upgrade their abilities, and engage in intense battles with their enemies.
Marvel's Midnight Suns has received positive reviews from both players and critics. The game has a rating of 4 stars out of 5 on Steam, with players praising the gameplay, graphics, and storyline. On Metacritic, the game has a score of 81 out of 100, indicating that it has been well-received by critics.
The game is available on PC and Xbox One, Xbox Series, PlayStation 4, PlayStation 5, and Nintendo Switch consoles. This availability has made it possible for players to enjoy the game on their preferred gaming platform, whether it's a console or a PC.
Marvel's Midnight Suns is the 18th Steam project for developer Firaxis Games. This shows that the developer has a good track record of creating successful games. Moreover, the fact that almost 70% of players who purchased Marvel's Midnight Suns on Steam speak English indicates that the game is likely to be popular among English-speaking players. However, it's worth noting that Marvel's Midnight Suns on Steam also supports Chinese, French, German, and other languages, which shows that the game has a wide appeal among players who speak different languages.
The game's success can be attributed to its engaging storyline, intuitive gameplay, and the popularity of the Marvel Universe. The game is available on multiple platforms, making it accessible to a wide range of players. Whether you're a game developer, a media professional, or a player, Marvel's Midnight Suns is a game that you should definitely check out.
More statistics on the volume of Marvel's Midnight Suns copies sold can be found here.
27.02.2023
(5251)
Sales & Owners based on user language