Marvel's Midnight Suns Takes the Gaming World by Storm with Almost 200,000 Copies Sold in One Month on Steam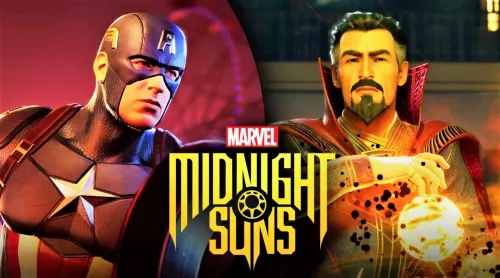 Marvel's Midnight Suns, the latest game from Firaxis Games and published by 2K, has been making waves in the gaming community since its release on Steam on December 1, 2022. According to GameSensor's forecast, during the first month of its release on Steam, the game generated almost $9 million in revenue and sold almost 200 thousand copies. These numbers are impressive, but they come as no surprise to the millions of fans of Marvel's superheroes and the excellent reputation of Firaxis Games.
Marvel's Midnight Suns has been eagerly awaited by fans since its announcement. More than 160,000 players added the game to their wishlist a month before its release on Steam. The game has a rating of 4 stars out of 5 on Steam, with users praising the game's graphics, gameplay, and storyline. Metacritic has also given it favorable reviews, with an average score of 83 out of 100.
The game is available on various platforms, including PC, Xbox One, Xbox Series, PlayStation 4, PlayStation 5, and Nintendo Switch consoles. This means that it can reach a wide range of players, regardless of their preferred gaming device. This factor has played a significant role in Marvel's Midnight Suns' success, as it can reach a broader audience and increase its sales and revenue.
Marvel's Midnight Suns is the 18th Steam project for Firaxis Games, a developer with a reputation for creating quality games that are both engaging and challenging. This game is no exception, with its immersive storyline and exceptional graphics that keep players engaged for hours.
Almost 70% of players who purchased Marvel's Midnight Suns on Steam speak English, while 10% speak Chinese. However, the game also supports French, German, Korean, and other languages, making it accessible to players worldwide.
In conclusion, Marvel's Midnight Suns is a must-play game for fans of the Marvel Universe and all gamers looking for an engaging and challenging gaming experience. With its positive reviews, excellent sales, and a broad range of language support and platforms, it is sure to be a game that will keep players engaged and excited for many months to come.
You can find more statistics on Marvel's Midnight Suns revenue by following this link.
27.02.2023
(5251)
Sales & Owners based on user language