Kena: Bridge of Spirits sales during the first month of release on Steam amounted to almost $1 million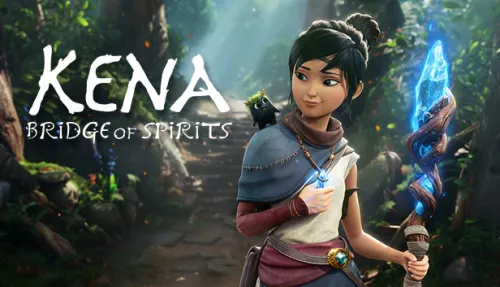 The magic adventure game Kena: Bridge of Spirits by Ember Lab was released on Steam on September 26, 2022. In addition to developing the new product, Ember Lab are also the ones that published it.
Kena: Bridge of Spirits tells the story of a young spiritual guide who uses her magical powers to help the dead pass from the physical world to the spiritual one. To do this, she needs to find a mountain shrine. However, on this difficult path, she will meet enemies that the protagonist must defeat with the help of her magic weapons and forest spirits.
According to GameSensor's estimations, Kena: Bridge of Spirits sales for the first month of its release date on Steam amounted to about $1 million. If we look at the number of Kena: Bridge of Spirits copies sold, almost 50 thousand users purchased the new product on the platform during the same period.
The game received mostly positive reviews and 8 out of 10 points from players on Metacritic. Critics on the same site gave it 83 points out of 100. The game also received a high rating on Steam: almost 5 stars out of 5.
Kena: Bridge of Spirits is available on PC and Sony PlayStation 4 and PlayStation 5 consoles. It is also the first project by Ember Lab on Steam.
Almost 50% of users who purchased the game on Steam speak English. 15% of players speak Chinese and almost 8% speak German. In addition to these languages, Kena: Bridge of Spirits also supports French, Spanish, Polish, and other languages on the platform.
More analytical information on Kena: Bridge of Spirits sales can be found here.
12.02.2023
Sales & Owners based on user language