Almost $12 million and about 1 million sold copies of Inscryption on Steam in the first month of release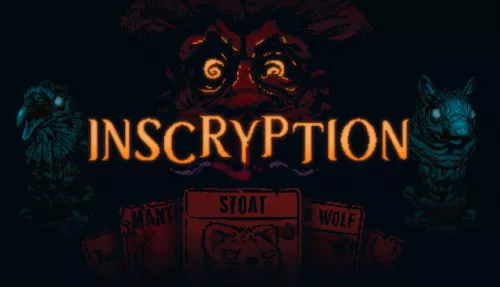 According to GameSensor's estimation, Inscryption's sales on Steam during its first month of release totaled nearly $12 million. During the same time on the platform, the game sold about 1 million copies.
Inscryption has received positive feedback from Steam users and the game's rating on the platform is almost 5 stars out of 5. The new game was also highly appreciated by the players on the aggregator website Metacritic, receiving nearly 9 out of 10 points. The critics gave the game 85 out of a possible 100.
The developer of Inscryption is Daniel Mullins Games, for which this is the 4th game and the first release in 12 months. Devolver Digital has taken over the duties of the publisher.
If you look at GameSensor's overall statistics, Inscryption's sales account for more than 95% of the total sales of all the developer's games. If we compare it to the previous game Dread X Collection 2, co-developed by Daniel Mullins Games, we can see that Inscryption has almost 200 times more installations during the first month of release than Dread X Collection 2 for the same period.
Among players who purchased Inscryption on Steam, more than 70% of the audience is English-speaking. 11% speak Chinese. The rest of the players talk in German, Spanish, and other languages.
Inscryption was released on PC on October 19, 2021. For PlayStation 4 and PlayStation 5, the game is scheduled to be released by the end of summer 2022.
You can find more up-to-date statistics about Inscryption by following this link.
04.09.2022
(16662)
Sales & Owners based on user language