Hogwarts Legacy sales amounted to almost $114 million in the First Week on Steam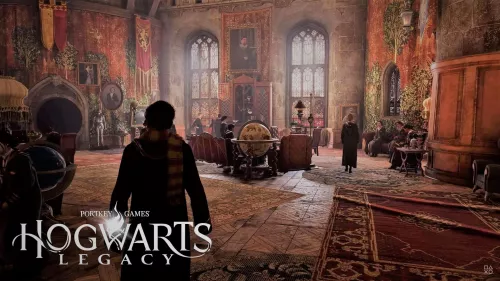 Hogwarts Legacy, the highly anticipated video game from Avalanche Software and Warner Bros. Games has made an impressive debut on the Steam platform. According to GameSensor's estimations, sales of the game amounted to almost $114 million during the first week of its release on Steam, with approximately 2.2 million copies sold.
The game was released on February 10, 2023, and a month before its release, almost 1.5 million users of the Steam platform added Hogwarts Legacy to their wishlist. This popularity has continued, as evidenced by the game's positive rating on Steam and favorable reviews on Metacritic.
Hogwarts Legacy is available on multiple platforms, including Steam, PlayStation 5, Xbox Series X|S, and PC. However, according to GameSensor, the game's release on Steam has been the most financially successful for the developer Avalanche Software and publisher Warner Bros. Games.
Of the players who purchased the game on Steam, almost 60% are English-speaking, with 8% speaking German and 6% speaking Chinese. However, the game also supports other languages, including French, Polish, and more.
In summary, Hogwarts Legacy has already proven to be a financial success for its developer and publisher, with impressive sales figures during its first week on Steam. With positive reviews and multi-language support, it's clear that this game has a wide appeal and is sure to continue to be a hit with players around the world.
More statistics on the number of Hogwarts Legacy copies sold can be found here.
22.02.2023
(162226)
Sales & Owners based on user language