Hogwarts Legacy sales amounted to almost $114 million in the first week of release on Steam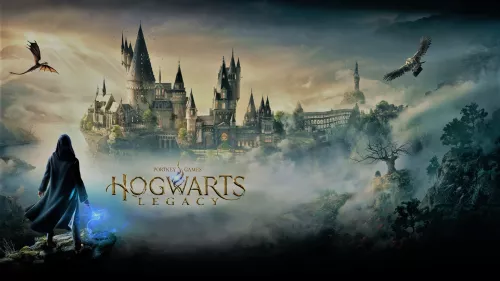 The developers of the new open-world role-playing game Hogwarts Legacy offer to take on the role of a wizard in Hogwarts in the 1800s, just like Harry Potter. The game takes place in the world that was first introduced on the pages of the Harry Potter books, but players will have to experience something that is not even in these famous editions.
Players can choose their character, a Hogwarts student, and embark on adventures that involve brewing potions, learning spells, exploring Hogwarts, the Forbidden Forest, and Hogsmeade, fighting wizards and goblins, and uncovering the hidden truth of the past.
Hogwarts Legacy was released on Steam on February 10, 2023. It was developed by Avalanche Software, and Warner Bros. Games took on the publishing duties.
According to GameSensor's estimations, Hogwarts Legacy sales during the first week of its release date on Steam amounted to almost $114 million. If we look at the number of Hogwarts Legacy copies sold, about 2.2 million users purchased the new product during the same period.
Along with these financial results, the PC version of the game received mostly positive reviews and 8.4 points out of 10 from players on the aggregator website Metacritic. Critics on the same site rated the new product at 83 points out of 100. The rating of Hogwarts Legacy on the Steam platform is almost 5 stars out of 5.
For the developer Avalanche Software, this is the 9th project on Steam, and for the publisher Warner Bros. Games, it is the 10th one. For both companies, this is the first game to exceed $100 million in revenue in the first 7 days, and the volume of copies sold reached almost 2.2 million.
Hogwarts Legacy is available on PC and consoles:
PlayStation 4 and PlayStation 5;
Xbox One and Xbox Series X/S;
Nintendo Switch.
More statistics on Hogwarts Legacy sales can be found here.
22.02.2023
(162226)
Sales & Owners based on user language