Hi-Fi RUSH Copies Sold: Over 300,000 in First Month on Steam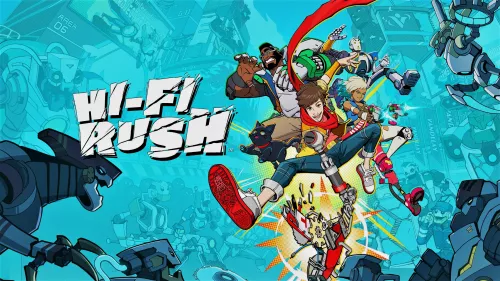 Are you ready to experience the rush of adrenaline that comes with rhythmic action video games? Look no further than Hi-Fi RUSH, the latest release from Tango Gameworks and Bethesda Softworks. This exciting game, released on Steam on January 25, 2023, has been making waves in the gaming community, with impressive sales figures and overwhelmingly positive reviews.
According to GameSensor forecasts, Hi-Fi RUSH sales amounted to nearly $6 million during its first month of release on Steam, with approximately 300,000 copies sold during the same period. It's no wonder that the game has received such high praise, with a rating of almost 5 stars out of 5 on Steam and mostly positive reviews on Metacritic, earning 8.8 points out of 10 from players and 89 points out of 100 from critics.
But the success of Hi-Fi RUSH isn't limited to its impressive sales figures and critical acclaim. For Tango Gameworks, this game marks the developer's fourth paid project on Steam, following the success of Ghostwire: Tokyo. In fact, Hi-Fi RUSH's revenue during its first month of release on Steam is almost identical to that of Ghostwire: Tokyo during the same time period.
But what makes Hi-Fi RUSH such an engaging game? For starters, it's available on both PC and Xbox Series consoles, giving players a variety of options for gameplay. And with more than 65% of players on Steam speaking English and 20% speaking Chinese, the game has already built an international following. But don't worry if you don't speak these languages, as Hi-Fi RUSH also supports Korean, French, Spanish, and other languages.
With impressive sales figures, critical acclaim, and international appeal, it's clear that Hi-Fi RUSH is a game that everyone should experience.
More analytical data on Hi-Fi RUSH sales can be found here.
13.03.2023
(7083)
Sales & Owners based on user language