EA SPORTS™ FIFA 23 has surpassed FIFA 22 in sales in the first month of release on Steam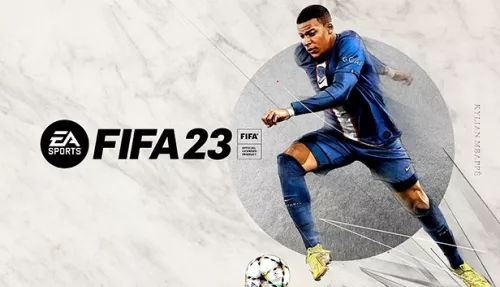 The next 30th and last game of the FIFA series — EA SPORTS™ FIFA 23 was released on Steam on September 29, 2022. Also, the new game from developer EA Canada & EA Romania and publisher Electronic Arts is available on Nintendo Switch, PlayStation 4, PlayStation 5, Xbox One, and Xbox Series X/S consoles.
New players, improved graphics, and modes that repeat the FIFA World Cup 2022™ — all this is promised by the creators of EA SPORTS FIFA 23.
FIFA games have always been popular among players and EA SPORTS FIFA 23 is no exception. According to GameSensor's estimation, the EA SPORTS FIFA 23 sales for the first month of release on Steam amounts to about $37 million. As for the number of FIFA 23 copies sold, about 700 thousand users purchased the game on the platform during the same period.
However, despite such sales results, the PC version of the game received mostly negative reviews from players. The rating of EA SPORTS FIFA 23 on Steam is 2 stars out of 5. On the aggregator website Metacritic, players gave the novelty only 1.5 points out of 10. They explained this assessment by the similarity of the game to all previous ones, bad and unfinished gameplay, as well as a large number of errors and crashes of the game on PC. Critics on the same website gave the game 77 points out of 100 possible.
If we compare the new FIFA game with the previous part on Steam, which was released in September 2021, then the EA SPORTS™ FIFA 23 revenue in the first month of the release date is almost three times higher than the sale of FIFA 22 for the same period. The volume of EA SPORTS FIFA 23 copies sold is as many times greater than the previous part.
It is worth noting that among the players who purchased EA SPORTS™ FIFA 23 on Steam, about 40% are English-speaking. Almost 10% of users are Chinese and Spanish speakers. The rest of the audience speaks German, Polish, French, and other languages.
For more statistical information about EA SPORTS FIFA 23 sales, please follow this link.
27.12.2022
(22902)
Sales & Owners based on user language