Dwarf Fortress Sales Skyrocket to Almost $16 Million in First Month on Steam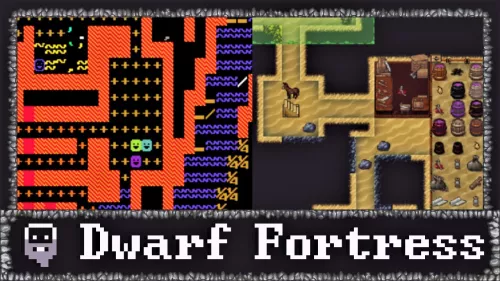 Developed by Bay 12 Games and published by Kitfox Games, Dwarf Fortress has been making waves in the gaming industry since its release on Steam on December 6, 2022.
In its first month on the platform, Dwarf Fortress has already surpassed expectations, with sales amounting to almost $16 million and nearly 600,000 copies sold, according to GameSensor's estimations. And it's no wonder why - even a month before its release, over 500,000 players added the game to their wishlists.
Once players got their hands on Dwarf Fortress, they were hooked. The game has an almost 5-star rating on Steam, with mostly positive reviews. Players have rated it 8.5 out of 10, while critics have given it a score of 93 out of 100 on Metacritic.
Dwarf Fortress is a complex and challenging simulation game that tasks players with managing a colony of dwarves. From building structures and fortifications to mining resources and fending off enemy civilizations, there's no shortage of things to do in this game. And while the graphics may be simple, the gameplay is anything but.
It's important to note that Dwarf Fortress is only available on PC and supports only English, with 90% of the game's audience speaking this language. It's also worth mentioning that Dwarf Fortress is the first project on Steam for Bay 12 Games, but for Kitfox Games, it's their 9th game on the platform and the most financially successful, according to GameSensor.
If you're looking for a game that's both challenging and rewarding, look no further than Dwarf Fortress. It's clear that players are loving this game, and with its impressive sales figures, it's definitely one to watch in the coming months.
More analytical data on Dwarf Fortress revenue can be found here.
23.02.2023
(15979)
Sales & Owners based on user language