Dune: Spice Wars early access sales totaled about $2 million on Steam in the first month of release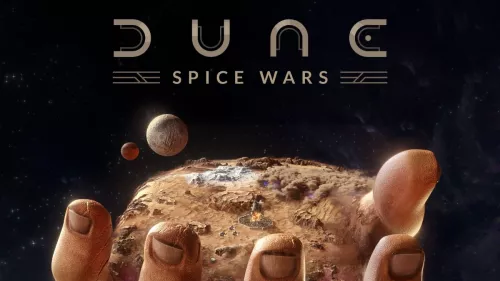 In the first month since the release of the game Dune: Spice Wars, its sales on Steam were about $2 million, according to GameSensor estimation. Shiro Games gained this financial success after selling about 100 thousand copies of the game.
The game was released on April 26, 2022, in early access on Steam, and it is only available on PC.
Dune: Spice Wars is developer Shiro Games' seventh game and their second release in the last 12 months. Comparing it to the previous game Wartales, Dune: Spice Wars' first month of release sales are almost the same as Wartales' sales during the same time frame, which is about $2 million.
Apart from Shiro Games, the publisher of Dune: Spice Wars is also Funcom. According to the GameSensor's estimation, among nine paid games of this publisher, the most successful game in terms of sales and installations on Steam is Conan Exiles. Comparing it to Dune: Spice Wars, Conan Exiles has almost twice the sales in its first month of release than Dune: Spice Wars during the same period.
Since the game was released in early access, players and critics on Metacritic have not yet had a chance to rate the game. As for Steam users, they gave the game a rating of 4 out of 5 stars.
You can get more information about Dune: Spice Wars sales and installations by following this link.
04.08.2022
(2220)
Sales & Owners based on user language