Almost 200 thousand copies sold and about $3 million in sales was the result of Dinkum sales in early access on Steam during the first month of release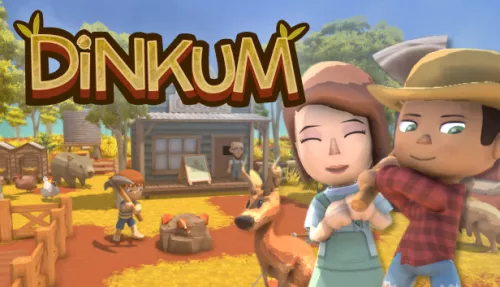 The novelty Dinkum from James Bendon studio was released in early access on Steam on July 14, 2022, and according to GameSensor's estimation, its sales for the first month of release amounted to about $3 million. During the same time, almost 200 thousand copies of the game were sold on the platform.
Steam players positively evaluated the novelty, giving it almost 5 stars out of 5. The game's rating on the aggregator website Metacritic is currently unavailable, as the game is in the early access stage.
For developer James Bendon, this is the first project on Steam. In addition to creating the game, the studio also took on the duties of the publisher.
Among the players who purchased Dinkum in early access on Steam, about 80% speak English. Approximately 5% of users speak Chinese and German. The rest of the audience speaks French, Spanish and other languages.
At this stage, the Dinkum game is available only on PC.
For more statistics on Dinkum sales and installations, please follow this link.
17.10.2022
(4413)
Sales & Owners based on user language