DAVE THE DIVER sales in early access on Steam for the first month of release amounted to almost $2 million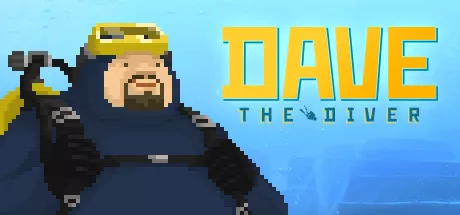 DAVE THE DIVER is an adventure video game about sea travel from MINTROCKET studio, for which this is the first project on Steam. The game was released in early access on Steam on October 26, 2022. MINTROCKET also took over the publishing duties.
Currently, the game is available only on PC, as it is at the stage of early access on Steam.
According to GameSensor's estimation, during the first month of the game's release date in early access on Steam, the DAVE THE DIVER sale amounted to almost $2 million. The number of DAVE THE DIVER copies sold during this time also pleasantly impressed the developers, because the game was purchased by about 100 thousand users on the platform.
The novelty has received positive reviews from players: DAVE THE DIVER's rating on Steam is almost 5 stars out of 5. There is no rating on the aggregator website Metacritic yet, as DAVE THE DIVER is in early access on Steam.
It is worth noting that the largest share of the game's audience on Steam, namely about 50%, are users who speak Korean. 25% of players who purchased DAVE THE DIVER on the platform talk in Chinese. Usually, English-speaking users make up the majority, but here they make up only 20%. The game also supports the Japanese language.
You can get more up-to-date information about DAVE THE DIVER sales by following this link.
01.01.2023
(4527)
Sales & Owners based on user language