About $10 million in sales and almost 500 thousand copies sold was the result of Cult of the Lamb on Steam within a week of release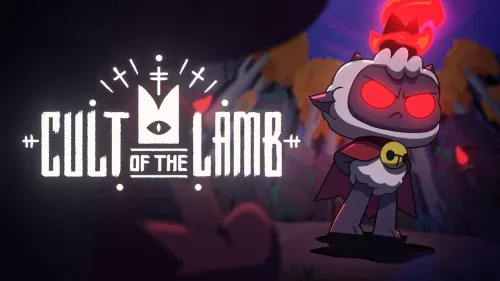 The adventure game Cult of the Lamb from Massive Monster studio was released on Steam on August 11, 2022, and, according to GameSensor's estimation, almost 500 thousand copies of the novelty were sold on the platform within a week of its release. During the same time, Cult of the Lamb revenue on Steam amounted to about $10 million.
Such a financial result is accompanied by a high rating of the game on Steam, namely 4.5 stars out of 5. The PC version of Cult of the Lamb also received positive reviews from players on the aggregator website Metacritic: almost 8 points out of 10. According to them, this is a unique game with beautiful design, great music and convenient gameplay. Critics on the same website gave the novelty 83 points out of 100 possible.
For the developer Massive Monster, the game is the third project on Steam and the absolute leader in terms of sales and installations among the games that have been sold on the platform for more than 3 years. In fact, in the first week of release alone, Cult of the Lamb sales were almost 20 times higher than The Adventure Pals and 250 times higher than Never Give Up. And the number of copies sold within 7 days is 10 times more than The Adventure Pals, and 50 times more than Never Give Up for the entire time of sale on Steam.
Devolver Digital took over the publishing duties. Its most successful project on Steam is the game Inscryption. But, comparing it with the novelty, we can say that the Cult of the Lamb revenue for the first week of release are almost twice as much as the number of sales of Inscryption collected within a month from the release of the game.
Cult of the Lamb is available on PC and such consoles:
PlayStation 4 and PlayStation 5;
Xbox One and Xbox Series X|S;
Nintendo Switch.
More statistics on Cult of the Lamb sales figures and the number of installations can be found here.
13.10.2022
(22949)
Sales & Owners based on user language