Cult of the Lamb has sold almost 500 thousand copies on Steam in one week since its release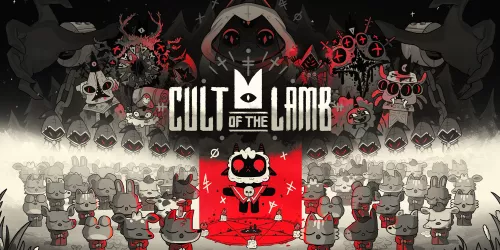 Cult of the Lamb was released on August 11, 2022, on PC, Nintendo Switch, Xbox One, Xbox Series X|S, and Sony PlayStation 4 and PlayStation 5 consoles.
Since its release and within 7 days, the novelty has been successfully selling on the Steam platform: according to GameSensor estimation, the game has been purchased by almost 500 thousand players in that short period.
The critics warmly welcomed the novelty, giving it 82 points out of a possible 100 on Metacritic. Players on the same aggregator site have rated the PC version of Cult of the Lamb at 8 points out of 10. The game's rating on Steam is also high — almost 5 stars out of 5.
The Massive Monster studio has worked on the Cult of the Lamb development, and Devolver Digital company was the publisher.
In the first week of release on Steam, almost 500 thousand copies of Cult of the Lamb were sold. If we take into account that the two previous games The Adventure Pals and Never Give Up sold almost 50 thousand and 10 thousand copies respectively, and the sales period of both games is more than 3 years, the numbers of Cult of the Lamb are quite significant.
More stats on Cult of the Lamb can be found at this link.
23.08.2022
(22949)
Sales & Owners based on user language