Sales of Coral Island in early access on Steam amounted to almost $2 million in the first month of release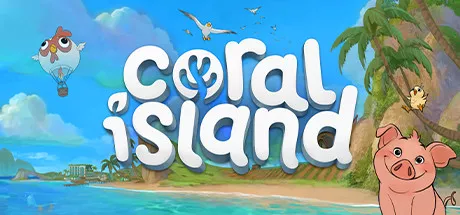 Creating your own ideal farm on Coral Island is offered by the developers of the new Coral Island, which was released on October 11, 2022, in early access on the Steam platform.
Despite the early access format, a large number of players have already managed to purchase and rate Coral Island on Steam: the rating of the novelty is 4.5 stars out of 5. Coral Island's rating from players and critics on the aggregator website Metacritic will be available after the full release of the game.
According to GameSensor's estimation, the Coral Island sales in early access on Steam for the first month of release date amounted to about $2 million. As for the number of Coral Island copies sold, about 100 thousand players bought the game on the platform during the same time.
For the developers of the simulator Stairway Games, this is the first game on Steam, but for the publisher Humble Games, the novelty is the 33rd project on the platform.
The most successful product of Humble Games on Steam in terms of sales is the multiplayer role-playing video game Temtem. If its financial results for the first month of sales in early access on Steam are compared with the same effects of Coral Island. Temtem sales are almost 5 times higher than Coral Island's revenue, and the number of copies of Temtem sold is 4 times higher than that of the novelty.
It is worth noting that 70% of players who have installed Coral Island on Steam speak English and almost 10% speak Chinese. 5% of the game's audience is German, and the rest of the users speak Spanish, French and other languages.
More analytical data on Coral Island sales can be found here.
28.12.2022
(2799)
Sales & Owners based on user language