Choo-Choo Charles Sales Skyrocket, Earning Almost $5 Million in Its First Month on Steam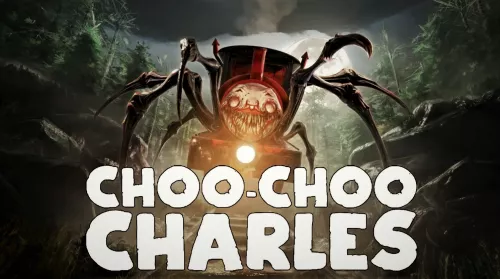 If you're a fan of survival horror games, Choo-Choo Charles is one game you definitely need to play. Developed and published by Two Star Games, this PC game was released on Steam on December 9, 2022, and has been making waves ever since.
According to GameSensor's forecast, during the first month of its release on Steam, Choo-Choo Charles sales amounted to almost $5 million, and the number of copies sold during the same time amounted to almost 300 thousand. This impressive start is no surprise given the game's unique and terrifying concept.
One month before the game's release on Steam, more than 230,000 players added the game to their wishlist, indicating the high level of anticipation for this game. And since its release, the game has received positive reviews on Steam, with a 4.5-star rating out of 5.
However, the game's reception on Metacritic has been mixed, with players giving it almost 6.4 points out of 10 and critics giving it 56 points out of 100. Despite this, Choo-Choo Charles has already proven to be a financial success for Two Star Games, with its revenue for the first month of release almost 99% of the sales of both My Beautiful Paper Smile and Choo-Choo Charles on the platform.
It's also worth noting that while almost 80% of players who purchased Choo-Choo Charles on Steam speak English, the game also supports German, Chinese, Polish, Spanish, and other languages.
In conclusion, Choo-Choo Charles is a must-play game for fans of survival horror. With its unique and terrifying concept, impressive sales figures, and positive reception on Steam, it's no surprise that it's making waves in the gaming industry.
You can find more statistics on Choo-Choo Charles revenue by following this link.
01.03.2023
(7721)
Sales & Owners based on user language