Choo-Choo Charles Rides to Success with Over 300,000 Copies Sold in the First Month on Steam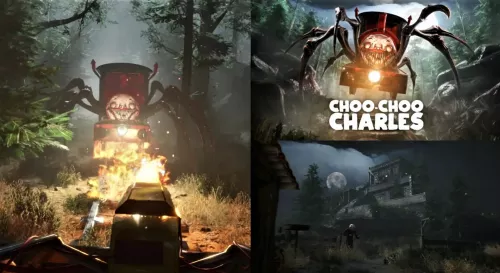 Choo-Choo Charles is the latest survival horror game from Two Star Games, released on Steam on December 9, 2022. According to GameSensor's forecast, the game generated almost $5 million in sales and sold almost 300 thousand copies during its first month of release on Steam. It is the second Steam project for the developer, and the revenue generated in the first month is almost 99% of the sales of both games of the studio on the platform.
More than 230,000 players added Choo-Choo Charles to their wishlist a month before the game's release on Steam. The game has garnered a 4.5-star rating on Steam, with players praising the game's graphics, sound, and storyline. However, the game received mixed reviews on Metacritic, with players giving it almost 6.4 points out of 10, and critics giving it 56 points out of 100.
Choo-Choo Charles is a PC-only game, and it is available in English, German, Chinese, Polish, Spanish, and other languages. Almost 80% of players who purchased the game on Steam speak English, with 7% speaking German. The game's language support allows it to reach a wider audience, increasing its potential revenue.
Choo-Choo Charles is a game that appeals to a wide range of audiences, from survival horror enthusiasts to gamers who enjoy a good story. Two Star Games has created a game that stands out from the crowd, and its success is a testament to their dedication and hard work.
In conclusion, Choo-Choo Charles is a game that has garnered a lot of attention since its release on Steam in December 2022. Its success in sales and revenue is impressive, and it is a testament to the game's unique storyline and gameplay mechanics. Two Star Games has created a game that will appeal to gamers around the world.
More statistics on the volume of Choo-Choo Charles copies sold can be found here.
01.03.2023
(7721)
Sales & Owners based on user language