Big Ambitions Revenue Skyrocket in First Week on Steam: Almost $1 Million Generated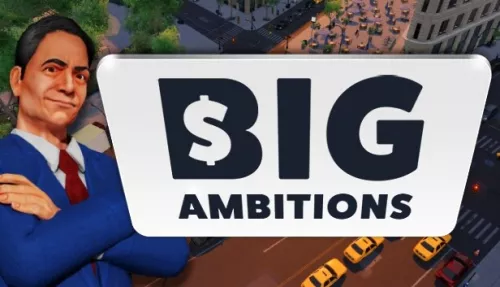 Hovgaard Games, the renowned game developer and publisher, has done it again with its latest release, Big Ambitions. This simulation game challenges players to turn a small business into a large, profitable corporation. And it seems that the gaming community has responded with enthusiasm.
According to GameSensor's forecast, during the first week of the game's release in early access on Steam on March 10, 2023, Big Ambitions sales amounted to almost $1 million, with almost 50,000 copies sold during the same period. This is a great achievement for Hovgaard Games, as it is their second project on the Steam platform. In fact, the revenue for the first week of Big Ambitions' release in early access on Steam is the same as the sales of the previous game, Startup Company, of the Hovgaard Games studio for 5 years on Steam.
Big Ambitions has a rating of almost 5 stars out of 5 on Steam, with many players praising the game's attention to detail and challenging gameplay. However, there are no reviews on Metacritic yet, as the game was released in early access on Steam.
It's worth noting that the game is currently available only on PC. However, the game supports multiple languages, including English, French, German, Spanish, Chinese, Korean, and more. In fact, 45% of players who purchased Big Ambitions on Steam speak English, almost 30% speak French, and about 10% speak German.
Players looking for a new challenge will find Big Ambitions to be an exciting addition to their gaming collection. With its engaging gameplay and impressive sales figures, it's no wonder why this game is quickly becoming a fan favorite.
In conclusion, Big Ambitions is a simulation game that is taking the gaming world by storm. With its impressive early sales figures, it's clear that players are eager to take on the challenge of building a successful business. So, whether you're a game developer or player, Big Ambitions is a game worth checking out.
More statistics on the number of Big Ambitions copies sold can be found here.
22.03.2023
(3642)
Sales & Owners based on user language